Medstead Parish Council
Public Notices / News
15th September 2016
CPRE Hampshire Countryside Award 2016
In a packed hall near Winchester, HM Lord-Lieutenant of Hampshire, Nigel Atkinson Esq presented the 10th annual CPRE Hampshire Countryside Awards to a diverse range of rural-inspired projects.
Countryside conservation charity, CPRE (the Campaign to Protect Rural England) runs the awards to celebrate a beautiful and living countryside that everyone can value and enjoy. During the awards ceremony held at Itchen Abbas and Avington Village Hall, this year's awards judges were united in how difficult the task had been to decide on the winners from a unique group of entries from across Hampshire.
Alongside lead sponsor, The Southern Co-operative, the individual award category sponsors attending the event were Community and Voluntary - The Southern Co-operative, Young People - Steve's Leaves, Rural Enterprise - Dutton Gregory Solicitors, and Sustainable Buildings - Radian.
East Hampshire and Winchester District
Highly Commended - Community and Voluntary category: Medstead Village Pond Project (Medstead Parish Council)
Gemma Lacey from The Southern Co-operative said: "The community commitment to this project was outstanding. It has rallied together to raise funds and undertake the work required to transform a disused pond into a wildlife pond, turning a 15-year community idea into a reality.
The village pond provides a truly special place that can now be enjoyed by the local community and provides an educational opportunity for school children, with a pond dipping platform and wildlife information boards.

This project really showed the power of collective action at a community level and what can be achieved as a result. It is also a great showcase for Neighbourhood Plans in action."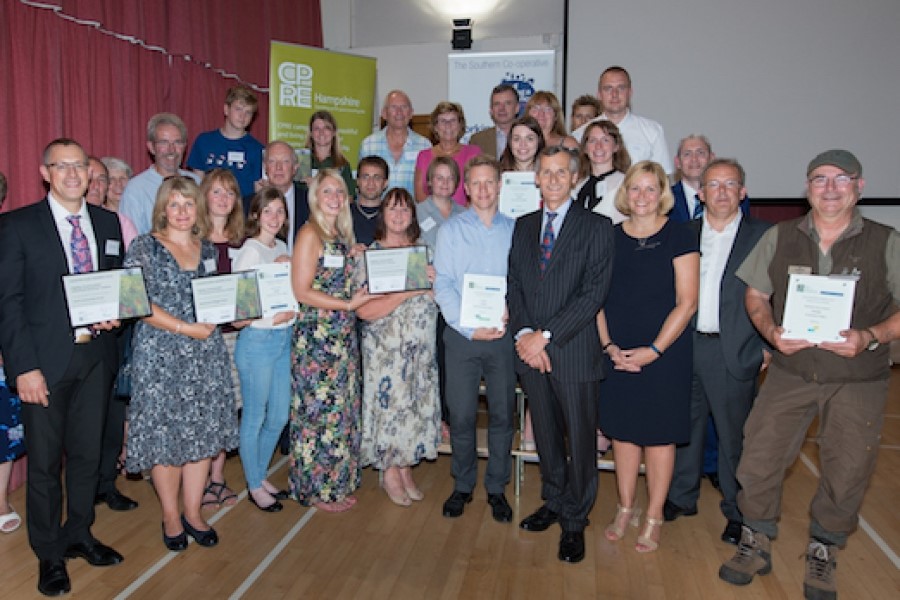 Thursday, 5th May 2016
Neighbourhood Plan Referendum
We are pleased to announce the Medstead and Four Marks Neighbourhood Plan was accepted by our community at Referendum on 5th May 2016 by 2001 votes for and 140 against with 7 spoiled papers.
A majority of 93.45% were in favour of our Plan.
There was a 41% turnout.
Details of the referendum will also be published on the East Hampshire District Council website.
Thursday, 7th May 2015
Medstead Parish Council Elections
Ten candidates stood for election as Parish Councillors to contest the nine seats on Medstead Parish Council. Polling took place between the hours of 7.00am to 10.00pm on Thursday, 7th May 2015 in the Wiltshire Room of Medstead Village Hall.
The results of the election were:
Name/Votes Buckland, Peter 568; Fenwick, Peter 493; Jackson, Deborah 692; Kercher, Kenneth 657; Penny, Jean 542; Pullen, Roy 654; Smith, Mike 503; Taylor, Hans 427; West, Christina 399; Whitcher, Stan 546.
The turn-out was 75%.
Related:
http://www.easthampshire.org/news/election-2015-town-and-parish-results/